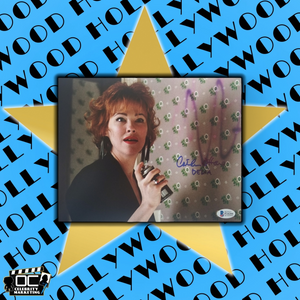 This photo was hand signed by Catherine O'Hara during one of our private signings. Signature was signed in blue sharpie, and it was inscribed with "Delia" character name. Photo was authenticated by Beckett with a hologram affixed.
(This photo is hologram only, no COA card is included) 


In stock items will ship within 3-5 business days. Photos will ship in top loaders, unless they are larger than 16x20, then they will be rolled and shipped in a tube.