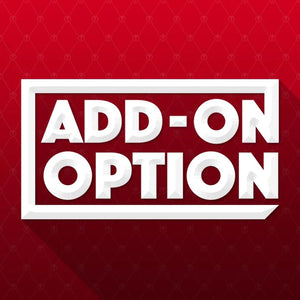 Purchase this in conjunction with an autograph (purchased separately). 
Add On Options - 
Personalization (First Name Only) - $149.99
Character Name - $149.99
5 word or less quote - $199.99
Please clearly mark your item (with post it note or similar) with the requested Add-On.

Please note:
- 
Celebrity reserves right to not complete request for any reason.  In the event request is not completed, you will be refunded for this Add-On Option.  Not responsible for celebrity misspelling, incorrect color or location
.
- Please note that a personalization and/or character name cannot be included under a Quote and must be purchased separately.