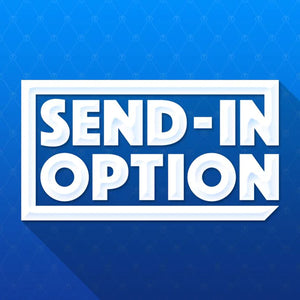 In 1973 Lynda Carter won the Miss World-USA title and shortly thereafter outdistanced hundreds of other actresses for the part of iconic "Wonder Woman," a character she infused with such depth and humor that it has become one of the most indelible characters in television history. She made a cameo as Asteria in Patty Jenkins' 2020 Wonder Woman 84 film. Lynda's fame and good looks led her to become the 'face' of Maybelline Cosmetics, and she remained Maybelline's top model for over a decade. Her exclusive signing with Celebrity Authentics is scheduled to take place November/December, 2023 with a limited number of autographs, character names, personalizations and quotes available. This is set to be Lynda's only signing so don't miss this truly rare opportunity to add this legendary actress, entertainer and one of the rarest autographs to your collection today!


Purchase this CGC Comic Send-In Option to have your Comic personally autographed by Lynda Carter during her upcoming signing session with Celebrity Authentics. Your book will be submitted directly to CGC for grading and encapsulation (price includes CGC grading and encapsulation fees).  Your CGC comic will ship back to you from Celebrity Authentics, case affixed with Celebrity Authentics serial-numbered Authentication hologram and includes Celebrity Authentics Certificate of Authenticity. Please note:


- 
For multiple autographs, you will need to purchase multiple Send-In Options.
- A personalization and/or character name cannot be included under a Quote and must be purchased separately.


- Price includes free return shipping on orders placed within the USA.
- When sending in your item, please include a note referencing your order number and add a post-it note with any color or purchased Add-On request.
- We are tentatively setting the deadline date of October 13, 2023, for us to receive your item/s for this signing.  This deadline date is subject to change.  Please note, once we receive your item, we cannot return it for any reason as it will be in storage, securely stored for the signing.  Please include a copy of your Order with your item/s and ship to:

OC Celebrity Marketing LLC
c/o Lynda Carter Order #

Franklin, TN  37067